The majority of e-commerce businesses today run on Shopify. As of January 2022, Shopify is the largest e-commerce platform in the U.S., with 32% of the market share. Shopify provides many useful metrics on orders, customers, billing, inventory, and other types of data - but you still need to import the data into a spreadsheet to do additional analysis, or create data visualizations.
That's what Airboxr is for. You can use Airboxr to import Shopify data your Google Sheet, automate your data analytics, and run your analysis on a schedule so you receive it in your inbox.
In this article we'll show you how to import Shopify data into Google Sheets in 5 steps:
Install Airboxr from the Shopify App store.
Log in to the Airboxr app using your Google account.
Select a Hop (an automated query) from the Hops Marketplace.
Go to My Hops and run the Hop onto a spreadsheet.
(Bonus) Schedule your Hop to run regularly, with updates in your inbox.
Step 1: Install Airboxr
Airboxr is available for download on the Shopify App store. Once you're logged in to your Shopify account, simply click on the 'Add app' button to install.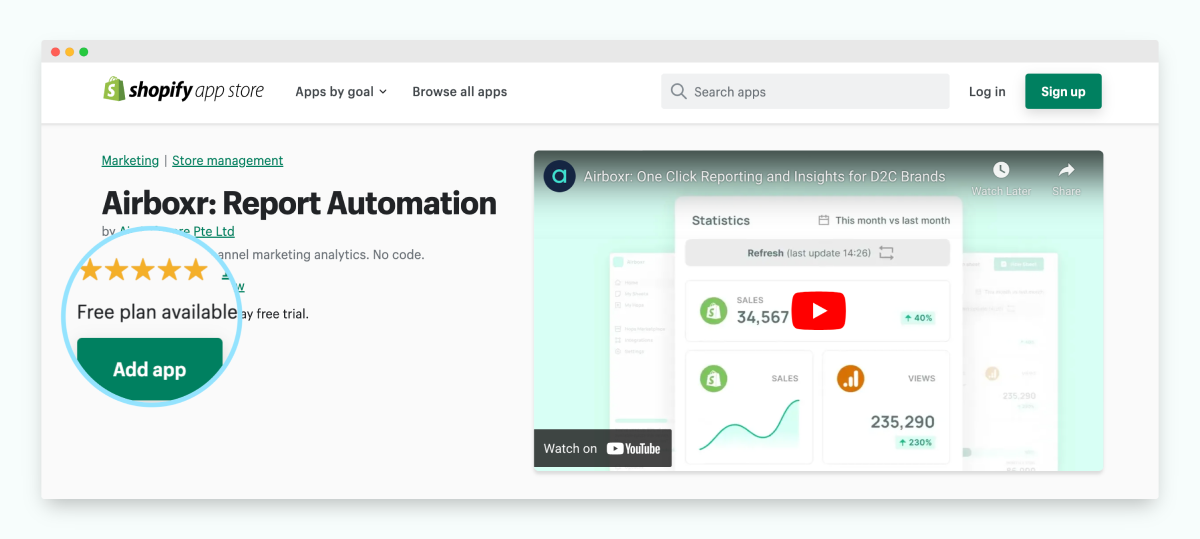 Step 2: Log in to the Airboxr app
Once installed, go to the Airboxr app and log in using your Google Account. When logging in for the first time, ensure all permissions are allowed so that Airboxr can pull your data into your Google Sheets. (We do not have access to your data; your data privacy is assured.)
You can also access Airboxr through your Shopify apps.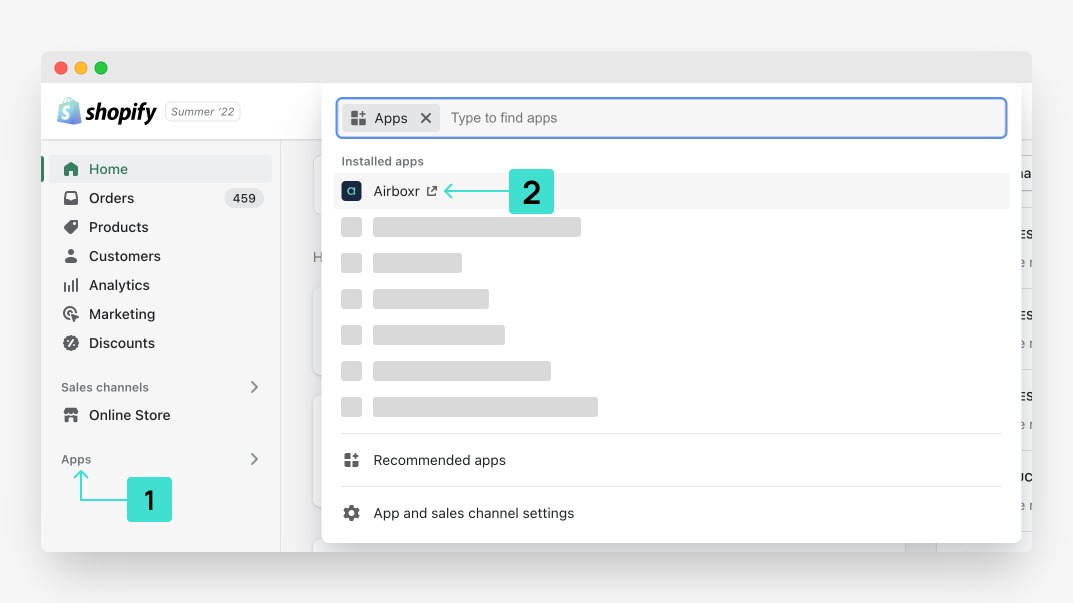 Step 3: Select a Hop from the Hops Marketplace
Now you're ready to make an automated query, which we call Hops.
To start, simply go to the Hops Marketplace and choose a Hop that offers the data you're interested in seeing.
For example, if you're interested in seeing your order performance report from Shopify, you can select the Orders Hop and add it to My Hops.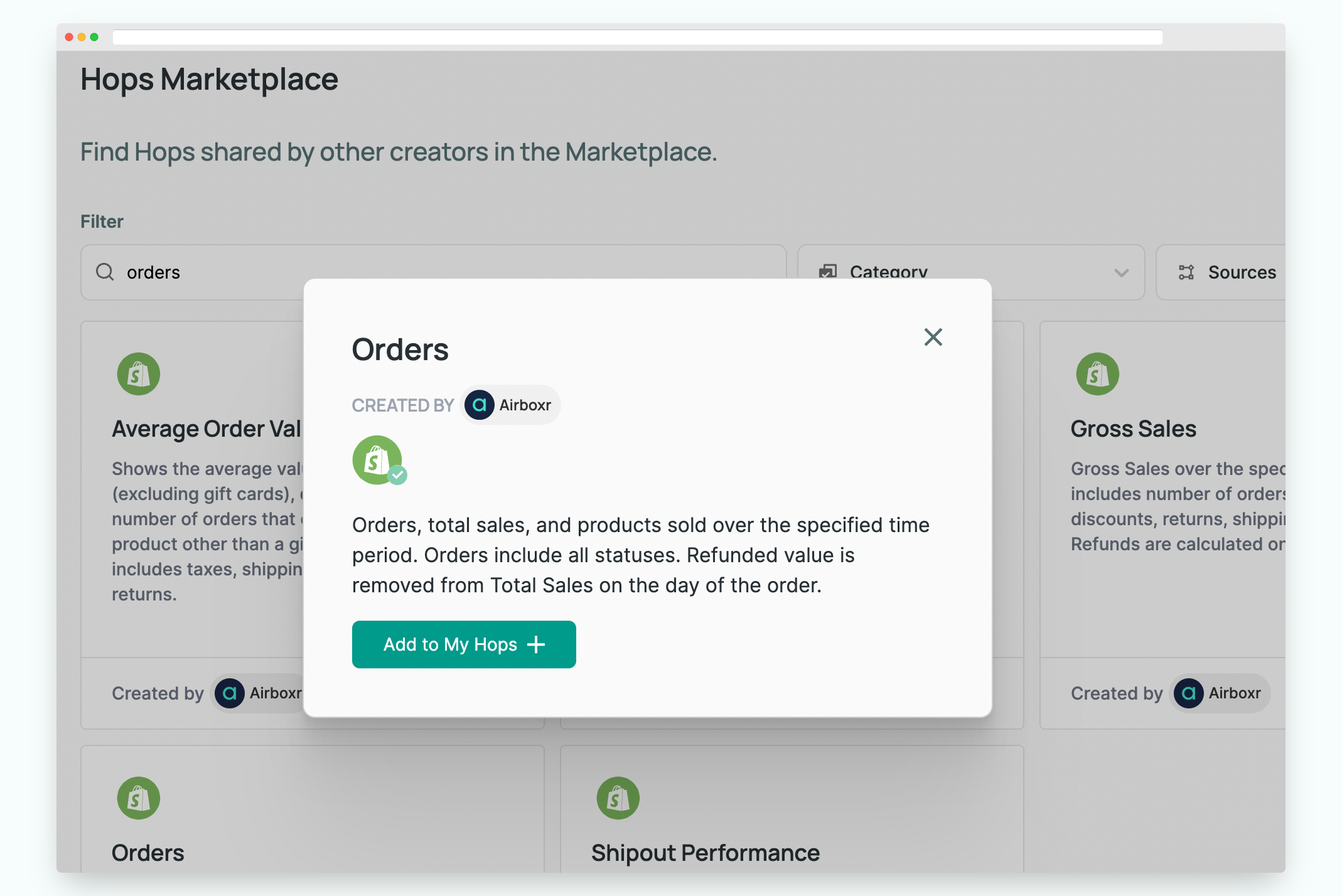 Below is a screenshot of what the Hops Marketplace looks like. You can search for a Hop name, or filter them by Category and Sources.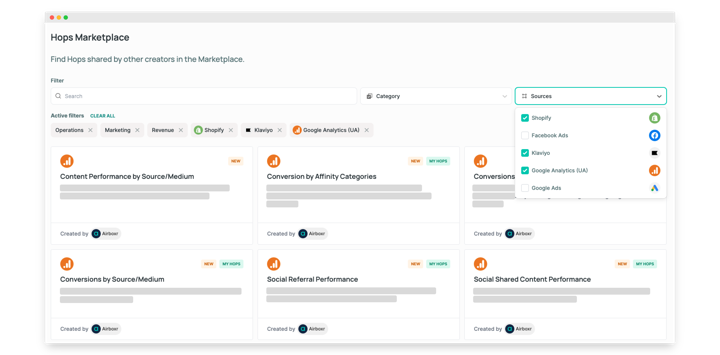 Step 4: Run your Hop
To run your hop, go to My Hops and find your Hop. Click on it, and it will prompt you to run it on a new spreadsheet, or to select an existing spreadsheet from your Google Drive.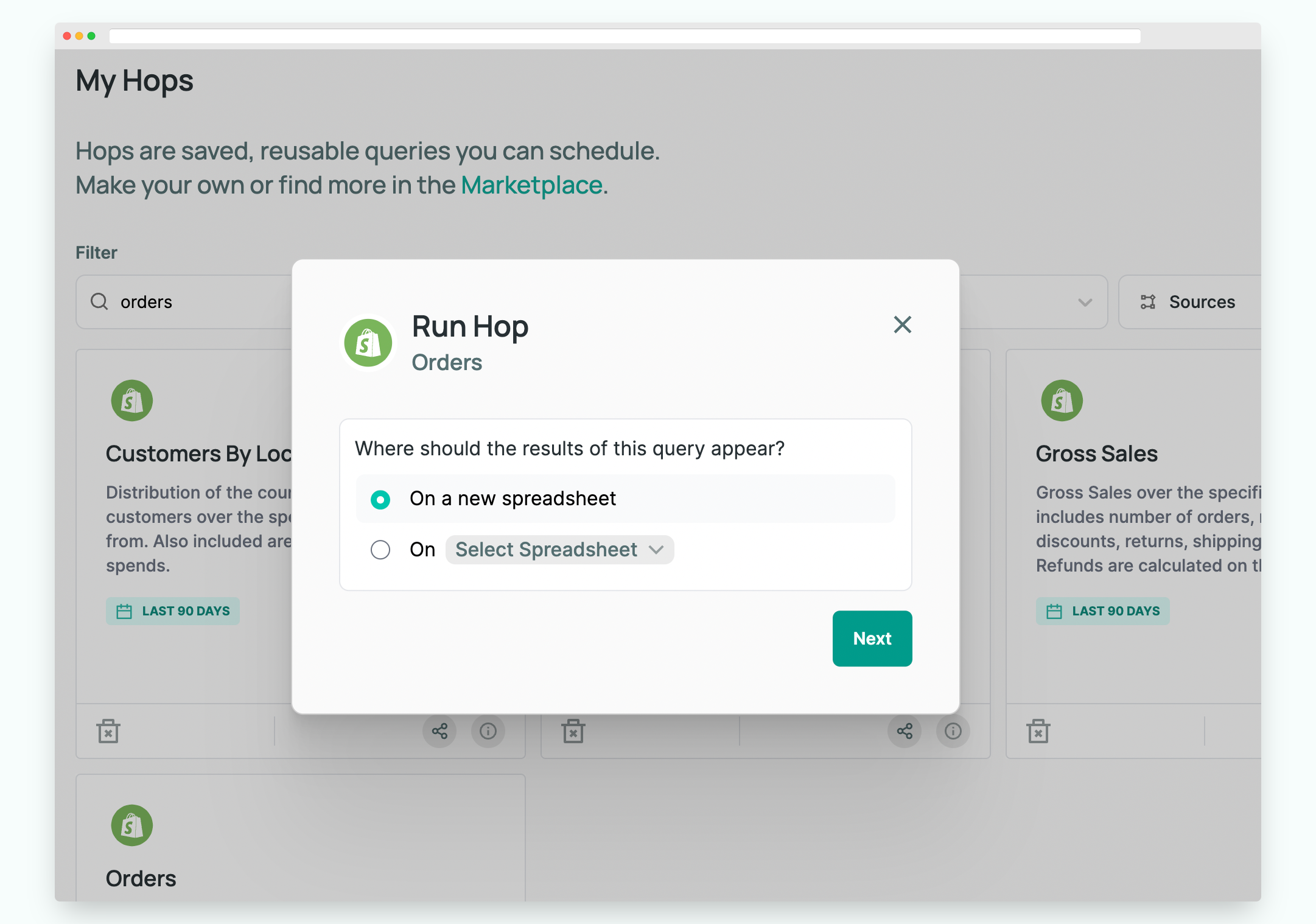 You can also go to My Sheets and run your Hop from there. Once you select a spreadsheet, your Hops will show up on the left sidebar and you can run it from there.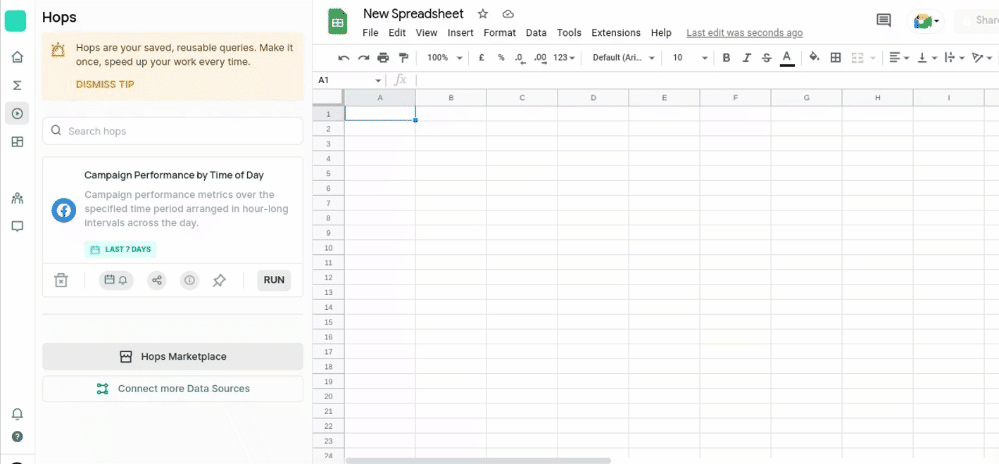 Step 5: (Bonus) Schedule your Hop
Once you have your Hop set up, you can schedule it to run automatically, so you don't have to run the analysis again. Simply click on the Schedule button on your Hop, and select where it should run.