And a hot tip to ensure you aren't slowing down your analysis.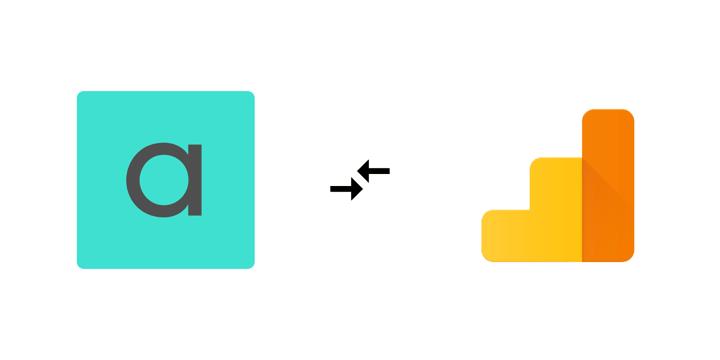 Google Analytics is the most popular analytics tool for websites around the world. I'm especially a big fan of the Real Time dashboard and the Source/Medium table that shows me where my traffic is coming from.
However, it isn't always enough to review the data on the web platform. More often than not, marketers like me downloads CSV files and analyze them further on a spreadsheet. Let me show you how you can analyze your Google Analytics raw without ever leaving your spreadsheet.
First, download and install the Airboxr add-on.
Airboxr is ideal for quickly analyzing recent Google Analytics data within your spreadsheet. Start with installing the add-on for free here.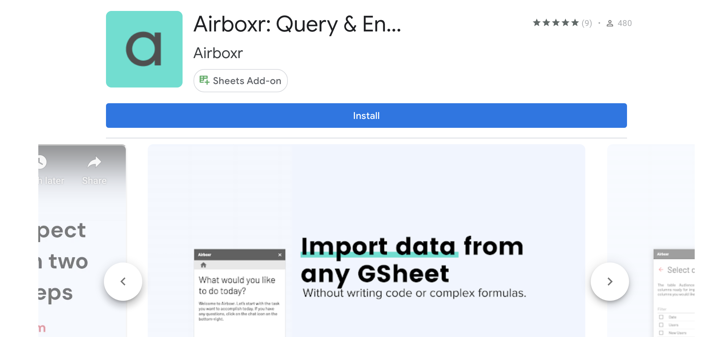 Simply click on Install and log-in when asked. When installing and providing permissions, make sure you're logged into the same Google account on both Chrome and any Google Sheet you may have open. Once you have installed it, open any Google Sheet and go to Add-ons. Hit the Launch button next to Airboxr.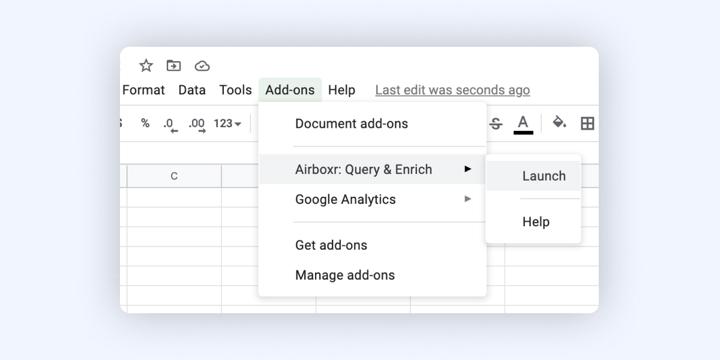 Give it a few seconds to launch. Once the add-on launches, you will be asked to Authorize the app—this is only for the first time and you won't be asked again.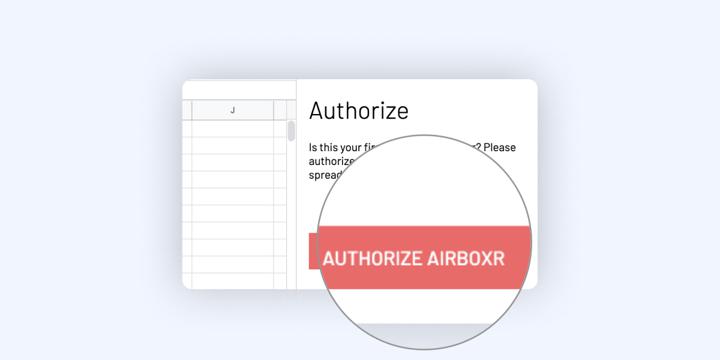 Once you've authorized the add-on, click on Import. On the next screen, you will get the option to add Google Analytics as a data source. Simply click on Add next to Google Analytics.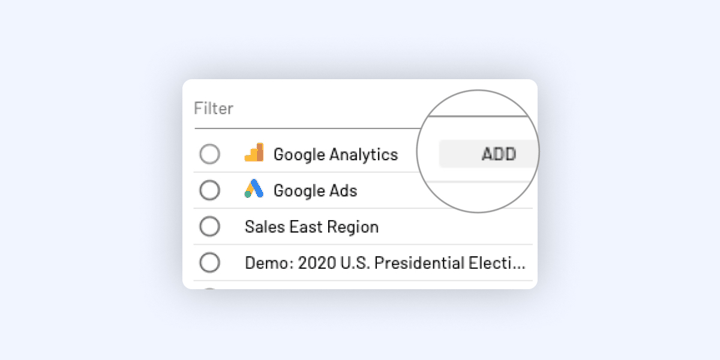 Simply click on Connect Account on the next screen. You may be asked to sign in again to allow Airboxr to pull data from your Google Analytics account to your Google Sheets.
After you allow access, you will be asked to enter a View ID for the Google Account you would like to connect. You will need to log into Google Analytics on another window to find this ID. On Google Analytics, simply go to Settings, then choose your View Settings from the third column (make sure you are logged into the right Google Analytics account and property!).

Simply paste in your View ID into the provided space and hit the Confirm button.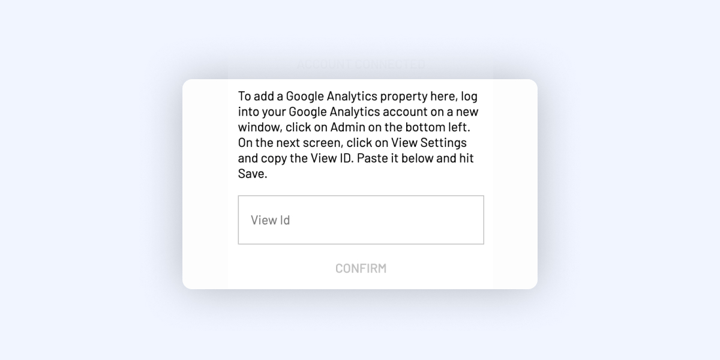 That's it! Once you hit confirm, it takes about 10 seconds for your Google Analytics data from the last three months to be synced. Simply go back to the home screen and click on Import again to start importing data from Google Analytics.
Hot tip!
You can now save your frequent analysis (e.g., "top sources of traffic in the last 7 days") and save them as a Hop—a button that runs the entire analysis again whenever you want. Don't waste your time doing the same analysis repeatedly. To create a Hop just hit save at the end of the Import process and give it a nice name you can remember. You can find all your saved Hops from the home screen any time you want.